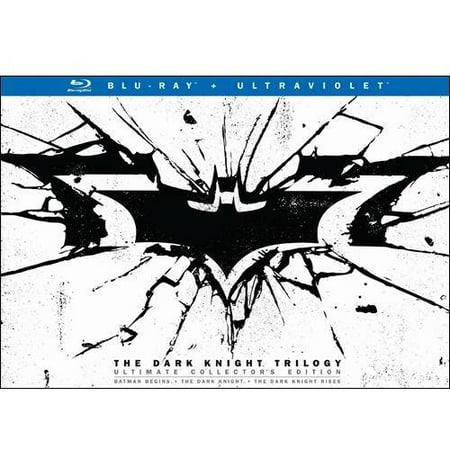 Item: The Dark Knight Trilogy: Ultimate Collector's Edition (Batman Begins / The Dark Knight / The Dark Knight Rises) [Blu-ray]
Release Date: 09/24/2013
Format : Blue Ray
Price: $71.80
Dark Knight Film Review. Enough Bang For Your Buck?
I was alway a big fan of the Batman comics and movies. I wasn't a particular fan of the old Batman show from like the sixties. Is that when it was made? That show was cheesy with a capital C. I was a big fan of Tim Burtons first movie though. It seemed to capture Gotham City the way I envisioned it…dark and full of danger.
I was a big fan of that, but then Christopher Nolan came through with his version and this set here is the Ultimate Collectors Edition. In this Dark Knight Film Review I am going to tell you if it is worth the hype and the fairly large price tag. The pluses and minuses of this decent release will also be covered.
90 Minutes Of Special Features
Special Features included in here are Digital HD UltraVioletTM so you can view this item in your smartphone, your Ipad, or your Android device. This is a plus if you are away from your Blue Ray Player hit it up on the Cloud. One thing to consider is it doesn't come with an Itunes file though so you can't get it through there. High Definition isn't available on all devices either. Hey, if your not interested in forking over the $100 for the Ultimate Collectors Edition, here's an alternative below. Batman would be glad to batarang snag this DVD set as well.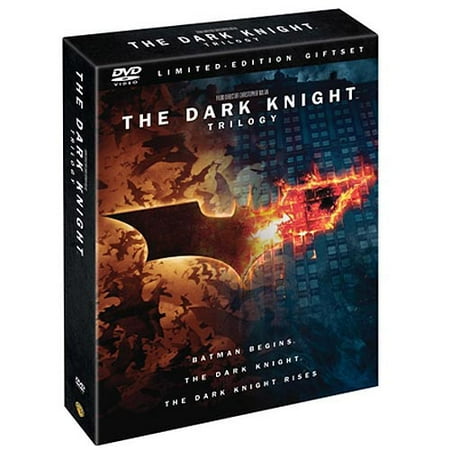 In this 90 minutes of Special feature you will find content such as
THE FIRE RISES: THE CREATION AND IMPACT OF THE DARK KNIGHT TRILOGY

COMPLETE IMAX® SEQUENCES FROM THE DARK KNIGHT AND THE DARK KNIGHT RISES

INTERVIEWS WITH NOLAN, RICHARD DONNER(the bringer of Superman to the big screen), also Zach Snyder, Micheal Mann, Guillermo del Toro, and Damon Lindelof interviewed.
This movie has more special features than most movie sets out there and they have very interesting never before seen footage and The Fire Rises is a documentary  that gives its take at the impact and the filming of the Dark Knight film. Most people who do a Dark Knight Film review of the collectors edition here are pretty happy customers. I saw on one Amazon reviewer he gave it just one star because one of the disc didn't work at all. This aparently didn't happen with anybody else though. He might have bought this from a reseller I suspect.
Anything Else Included?
There are other little touches added in there too. There are 3 Hot Wheels mini vehicles of Batmans Vehicles. These include the Batpod, Tumbler, and the Batwing. They aren't too impressive though. Maybe they are a step above what you would get out of a cereal box. They're kind of add-ins to maybe give you something extra to justify the word "Ultimate" in ultimate collectors addition.
I feel if you already own the movies there isn't much to get here unless you like the sound of the Christopher Nolan and Richard Donner interview, That adds a little sweetener to the package for sure. There is also a hardcover book with movie stills and behind the scenes images. The last item included in is some fancy pants art cards featuring images of the Joker, Scarecrow, Harvey Dent, Bane, and Ra's al Ghul
Final Thoughts
So I decided that if you already have some of the movies I would skip this one. If you don't have any of the films then this might be a good way to get your whole collection. There is also an awesome book on the making of the Dark Knight called "The Art And Making Of The Dark Knight Trilogy" if you really want to be on the inside of its production. What did you think of this Dark Knight film review? If you think you would like to own it there is a link below here, so click it and you will be taken to the sales page.